A Team at Your Service
Our team of LeBootCamp dietitians is dedicated to your needs and at your service for the entire duration of your weight loss program, until you have successfully reached your goals! You can ask them all your questions, 7 days a week, and always expect a prompt and personal response.
Dietitians trained by Valérie Orsoni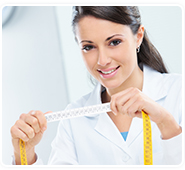 LeBootCamp coaching is first and foremost supported by a team of registered dietitians, all of whom have been trained in the LeBootCamp method by Valerie Orsoni herself.
Their knowledge, expertise and constant communication with you, the coachee, all contribute to the constant evolution of our program. They regularly draw up new menus and original recipes, in accordance with our guarantee for flavorful dining and the scientific principles of each program phase.
Genuinely personalized support
The heart of LeBootCamp coaching is the personalized guidance you will receive from us. No answer is automated; replies to your questions will always come from a nutrition expert who is dedicated to your specific weight loss and health goals.
You will be able to communicate with our dietitians through the "Question to your coach" feature in your private member space. You'll receive 100% human responses to all of your messages, and there's no limit to how many questions you can ask!

Questions you may have...
How can I make today's menu work for my food preferences?
How can I introduce physical activity into my busy schedule?
How to substitute a particular ingredient in a recipe?
How do I make up for a weekend lapse?
What is the right portion size for a food that is not on the unlimited list?
How to manage a specific stressful situation?
I've been plateauing for a week - what to do?
How do I plan my meals when I'm working night shifts?
I'm not shedding weight, what am I doing wrong?
You'll receive an email notification as soon as your question has been addressed. Then all you need to do is visit your private member space to read it. All responses are automatically archived in your account so that you can refer back to them at any time.
The LeBootCamp community has your back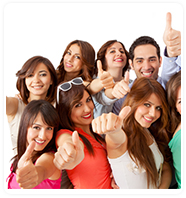 In addition to benefiting from a team of dietitians at your service 24/7, your LeBootCamp membership offers you access to our LeBootCamp community via our exclusive Facebook group.
This community is a significant source of mutual help and support. Here you can share your progress, recipes, meal ideas, tips and tricks, your doubts and your successes, and make new friends with other BootCampers.
Come and join us!