Give yourself the gift of a healthy body!
Eat more fat and lose weight this winter with KETO SMART!
Code GOLD15 = 15% off!
Private Weight Loss Coaching with Valerie Orsoni
Transform the way you eat & live!
Rebalance your diet & lifestyle with a program that has already transformed 2 million women! Promo code GOLD15 = 15% discount!
Nutrition program
Keto Smart
30 days to adopt a healthy ketogenic diet to lose weight & reduce body fat
* Keto menus & recipes included
Ready to start LeBootCamp?
Find your ideal weight easily and healthily with our proven weight loss program:
100% human
A team of dietitians & coaches will support you every step of the way.

300% gourmet
Seasonal weight loss menus & hundreds of gourmet recipes.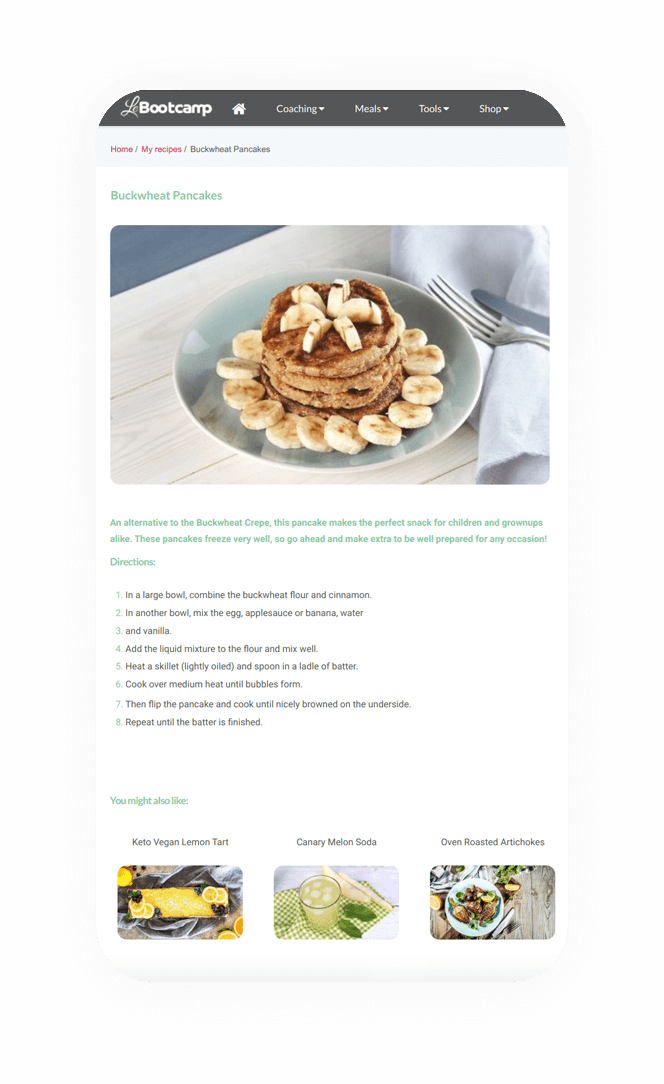 Lose an average of 13 lb per month
Eliminate extra pounds & reduce cellulite
Get a tight & toned body
Exclusive Nutrition Programs
Want to focus on your eating habits?
Discover how to eat healthier, boost energy levels, lose weight, restore your skin's natural glow, and reduce cravings & snacking.
Exclusive Fitness Programs
Want to focus on your fitness goals? Discover how to tone up, lose body fat and sculpt your dream body — from a flatter stomach and firmer butt, to toned arms and slimmer legs.
They lost weight with LeBootCamp