Easy Fitness
Valérie Orsoni is your fitness coach! She started out her career as a celebrity fitness trainer on both sides of the Atlantic. Having been overweight herself, Valerie developed a whole series of easy exercises that anyone can do, regardless of fitness level. LeBootCamp coaching gives you access to hundreds of exercises in both instructional photos and videos. Strength training, stretching, breathing, toning specific body zones - Valerie has thought of everything. For lasting weight loss, you've got to eat healthy, think thin, and move!
Hundreds of Valerie Orsoni's exercises: strength training, stretching, breathing, etc.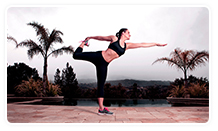 Through the medium of instructional videos, Valerie Orsoni guides you daily through new physical activities essential to toning your body and achieving and maintaining your ideal figure. Every exercise features varying levels of difficulty to suit your fitness level. In this way, you can advance at your own pace and increase the effort as you progress.
Metaboosts, a unique cardio concept created by Valerie Orsoni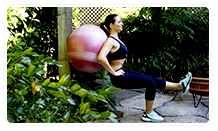 If your days are super busy, it's possible you feel there's simply no time to exercise. It is precisely for this reason that Valerie created Metaboosts: a series of short and simple exercise routines which you can do from the comfort of your bedroom, living room, or even your kitchen. Metaboosts last for 5 to 15 minutes, giving you a quick cardio workout to increase energy expenditure and boost your metabolism.
The 25th Hour™, discrete toning exercises
These are exercises you can perform anywhere, any time of day, at home, in the office, or even on the go. They are very discrete and enable you to maintain a toned body without having to sweat it out at the gym. Valerie has perfected dozens of exercises to sculpt every part of the body. These exercises form an integral part of your coaching within your interactive gym in your private member space. You can also find Valerie's 25th Hour™ exercises in her book "Le Personal Coach".