Presentation
To improve and expand the reach of her weight loss method, Valérie Orsoni created an exclusive online weight loss coaching program, customized for international users on the world wide web. The LeBootCamp program offers you dedicated support with our in-house team of dietitians, hundreds of original recipes, engaging videos and practical tips, interactive tools, and a guarantee to stay motivated thanks to a supportive LeBootCamp community.
Online coaching, the key to your success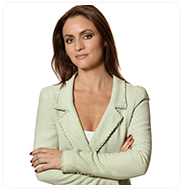 Valérie Orsoni was a pioneer of online coaching when she created the first coaching website in 2002, followed by the birth of LeBootCamp in 2008. Our unique experience of over 14 years, coupled with numerous research studies, has proven that regular support is a key factor to the success of a weight loss program.
In the journey to healthy weight loss you will likely experience moments of doubt, obstacles that seem to stand in the way of your goal, and naturally, instances where you simply cave and fall off the bandwagon. What's most essential in those moments, is not to feel alone.
Our team of in-house registered dietitians, all trained in Valérie Orsoni's method, will answer all of your questions (unlimited), whilst simultaneously providing you with moral support. No answer is automated; replies to your questions will always come from a real person like you, with a holistic understanding of your needs and goals as you progress.
Content and tools created for you
With LeBootCamp coaching, you will continuously discover new recipes and weight loss tools to keep your program varied and engaging, including instructional videos by Valerie Orsoni featuring her easy fitness tips and tricks. You'll learn how to tone your body wherever you are - even in the kitchen!
Hundreds of practical tips to overcome all obstacles and temptations that stand in your way.
Weight loss tools designed especially for you by Valérie Orsoni, including your interactive personal blog.
Last but not least, you'll have access to a community of thousands of BootCampers, some of them just starting out like you, and others more experienced in this journey whose experiences and successes will be incredibly guiding.
How to start your coaching program:
1. Complete your profile
Your are now subscribed. Congratulations. Complete your information: weight, height, age, goals, etc. Our team will take all of your personal data into account, thus tailoring their responses and coaching suggestions specifically for you.
2. Discover your private space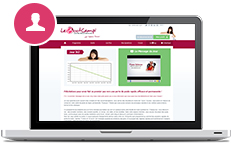 As a LeBootCamp member, you'll enjoy your own private member space. Here you will find your blog and interactive weight loss curve, downloadable shopping lists, our first tips and videos on how to get started, printable menus, helpful articles, and more. Starting out your program is made easy, we will guide you step by step.
3. Chat to our team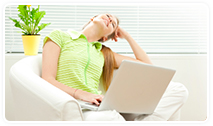 Got questions? Start chatting to our team of dietitians right now to ensure you start out on the right foot. Would you like to choose a different day to start your weight loss coaching program? Our team will see to it that your program begins on the most convenient day for you.
4. Start your program
All that's left for you to do is follow our suggested menus and recipes, apply our daily tips, and start up with our recommended daily exercise. Don't forget to fill in your blog every day so that your interactive weight curve is automatically updated for you to view your progress. Filling in your blog also enables our team to see what you are doing and to guide you in any necessary changes or improvements.
You will be guided at each every step, and throughout each phase to achieve your ideal weight. Our coaching during the Maintenance phase will help you avoid regaining the lost weight and ensure the maintenance of your ideal weight over the long term, until you can go off and soar on your own wings!