LeBootCamp Method
Valérie Orsoni has designed a natural and effective weight loss method to attain and maintain your ideal weight. It is structured into 4 phases of Detox, Attack, Booster and Maintenance, and is based on 4 pillars: gourmet nutrition, easy fitness, motivation, and the management of stress and sleep. This comprehensive approach assures efficient and healthy weight loss!
A structured method: 4 pillars and 4 phases
LeBootCamp is based on 4 foundational pillars: nutrition, easy fitness, motivation, and stress and sleep management. Valerie Orsoni is the first to combine these 4 concepts within every phase of her weight loss coaching program. These pillars are truly the key to the effectiveness of LeBootCamp.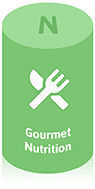 Nutrition:
enjoy healthy, balanced menus created by our team of registered dietitians (RD). Discover delicious dishes to share with the whole family and easy gourmet recipes which you can adapt to your lifestyle.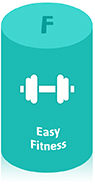 Easy Fitness:
incorporate physical activity into your daily life according to your fitness level and your schedule. Hundreds of toning and slimming exercises await you.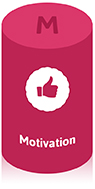 Motivation:
effective tips on how to remain highly motivated even when doubt arises. A fundamental aspect to persevering with and achieving weight loss goals.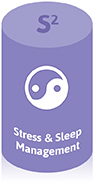 Stress & Sleep Management:
stress and lack of sleep affect hormone production and may curb weight loss. Channel your energy towards your weight loss goals and retune your body's hormone production.
A comprehensive program in 4 phases
The Orsoni method is structured in 4 distinct phases, each with its own purpose in attaining and maintaining ideal weight.
| | |
| --- | --- |
| | Detox Phase: to cleanse your system and lose the first pounds |
| | Attack Phase : to lose the stubborn pounds |
| | Booster Phase: to speed up the process |
| | Maintenance Phase : to never regain |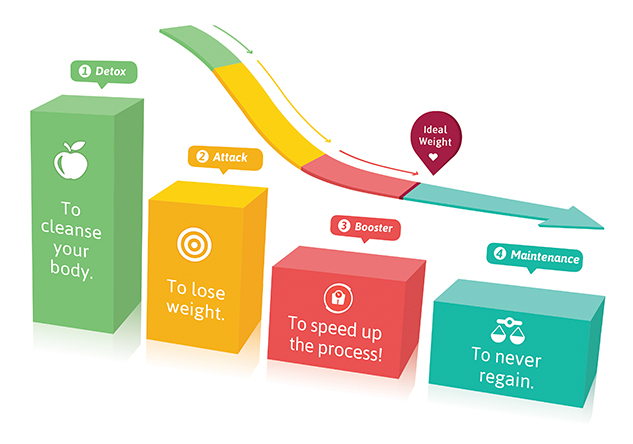 Buckwheat & LeBootCamp Foods
Buckwheat is Valerie Orsoni's method's star food. It is gluten free, contains exceptional antioxidant properties and is a natural appetite suppressant.
LeBootCamp offers a list of 150 "unlimited foods" to avoid hunger and cravings.
At LeBootCamp, you'll have access to hundreds of healthy recipes adapted to our unique coaching method.