Who is Valerie Orsoni?
Formerly overweight herself, Valérie Orsoni actually battled weight issues for many years. After trying more than 42 diets on her own, and researching thousands of books and studies on nutrition, fitness and motivation, Valerie finally succeeded in permanently and healthily shedding her excess weight. Driven to share her experience and victory over the unwanted pounds with other women just like her, she started out as a celebrity coach in the USA, published her French bestseller "La Méthode Orsoni" followed by several other books, and ultimately created her acclaimed online coaching program, LeBootCamp.
Founder of LeBootCamp, a woman passionate about wellness, fitness and nutrition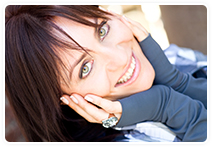 Valerie Orsoni offers a unique approach to resolving weight issues. It is as gourmet as it is balanced and healthy, with a signature down-to-earth manner of achieving goals. Her mission: to make the planet healthier one person at a time. The LeBootCamp method offers a genuine alternative to "miracle", restrictive, and other quick-fix fad diets. Among LeBootCamp's flagship foods is Valerie's all-time favorite supergrain, buckwheat.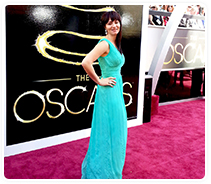 A native Corsican and after a finance career in France, when Valerie originally emigrated to the USA, it was to the heart of the Silicon Valley. The success of very first online coaching model "MyPrivateCoach" eventually took her to Hollywood where she privately coached several of its A-listers. Valerie is frequently called upon by international media to share her unique and scientifically-backed approach to healthy weight loss.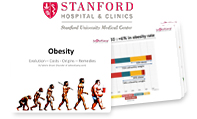 Valerie works alongside renowned doctors and nutritionists, some of whom form her scientific advisory board. She is regularly invited to contribute at conferences on nutrition, the obesity epidemic, and general wellness at prestigious universities including Stanford in California.
Thanks to her dynamic and pioneering spirit, today Valérie Orsoni is an established figure in the world of healthy, permanent weight loss, continously providing effective solutions to prevailing health and wellbeing issues. Forever on the lookout for innovation, Valerie stays abreast of the latest in scientific research and is constantly testing new products in order to perfect her ideal method to lose weight and keep it off for good.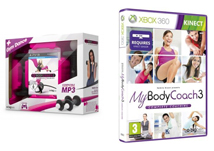 Since 2010, Valerie has also been an international virtual coach on the MyBodyCoach video game by Bigben Interactive. She lends her voice and image to this interactive virtual world in which she shares her favorite exercises to get a firm and toned body. MyBodyCoach is available on Wii, bundled with 2 game controller dumbbells. The range grew in 2011 with MyBodyCoach 2 Fitness & Dance on Wii and SonyMove (PS3), followed by MyBodyCoach 3 on Kinect (Xbox 360) in 2012.