LeBootCamp Diet Foods
Valérie Orsoni has popularized buckwheat, a food which is central to her healthy living approach. Besides being gluten-free, buckwheat has exceptional antioxidant properties and brings a rapid and lasting feeling of fullness. To avoid cravings and false hunger, LeBootCamp features over 150 foods you can eat in unrestricted amounts including fruits, vegetables, drinks, herbs and spices.
Buckwheat, the Orsoni method flagship food
Buckwheat is prized for its antioxidant properties that promote detoxification thanks to phenolic and flavonoid acids such as rutin. Buckwheat has another essential characteristic in that it provides rapid satiety thanks to a high concentration of soluble fiber. It is gluten-free, which contributes to achieving a flatter stomach. Buckwheat features a low glycemic index, contains all essential amino acids, and is rich in vitamins, minerals, proteins.
Recipes to rediscover the joy of cooking
The LeBootCamp method developed by Valerie Orsoni, is based on a healthy, natural and balanced way of eating. The best way to establish a balanced diet is to rediscover the joy of cooking your own recipes with love and delight, according to your personal schedule. At LeBootCamp we prefer to not rely on ready-made meals, but rather take a proactive stance towards your figure and your health!
Valérie Orsoni offers wholesome and balanced menus based on fundamental nutritional concepts:
| | |
| --- | --- |
| | Foods' Glycemic Index and Glycemic Load |
| | Foods with essential health properties especially during the Detox Phase |
| | Rotation of animal and vegetarian protein |
| | Healthy snacking between meals if required |
| | No forbidden foods to prevent frustration and impulsive eating |
| | Body pH balance |
No forbidden foods: no deprivation
The LeBootCamp method is based on principles of enjoyable eating and the avoidance of feelings of deprivation. No food group, neither meat, fish, legumes, carbs or sweets are excluded, even if some are less recommended than others. If you love chocolate, rest assured, you can follow our LeBootCamp program and still enjoy it. Valerie Orsoni will teach you how to rebalance your diet and whilst enjoying your favorite foods in healthy moderation. You will find lots of your favorites incorporated in our weight loss recipes which are designed by our team of registered dietitians.
150 foods in abundance: no frustration
The results of the latest nutritional research has allowed us to select particular foods with slimming virtues and abundant nutritional properties. This list, concocted by Valerie Orsoni and her scientific committee, allows you to enjoy foods that provide unique nutrition and promote weight loss in an unlimited fashion. You can incorporate these generously in your daily meals.

The list of unlimited LeBootCamp foods offers you varied, balanced and natural dietary choices, including:
Vegetables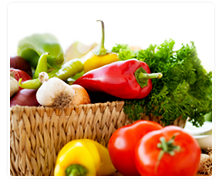 Artichokes, asparagus, avocado, bamboo shoots, beet root, broccoli, carrots, celery, chard, cabbage, eggplant, squash, pumpkin, zucchini, watercress, Chinese artichoke, daikon, chicory, spinach, fennel, green beans, lettuces, turnip, nettle, bok choy, parsnip, dandelion, leek, snow peas, sweet pepper, purslane, radish, salsify, tomato, Jerusalem artichoke...
Fruits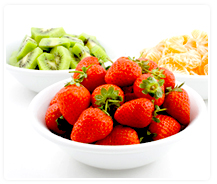 Apricots, cranberry, pineapple, bananas, nectarines, blueberries, cherries, lemon, clementines, quince, dates, figs, strawberries, pomegranates, gooseberries, persimmon, kiwis, kumquats, lychees, mandarines, mangoes, melon, plums, blackberries, blackcurrants, oranges, grapefruit, papaya, watermelon, peaches, pears, apples, grapes, rhubarb...
Drinks
Broth, soups (without potatoes), teas, herbal teas, Sobacha, fresh lemon juice, coconut water…
Herbs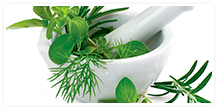 Parsley, basil, chervil, fennel, dill, rosemary, thyme, bay leaf, chives, sage, cilantro (coriander), anise, tarragon, fenugreek, herbs de Provence, lavender, marjoram, mint, lemon balm, oregano, sorrel, sumac, verbena, summer savory, chamomile, lemongrass...
Condiments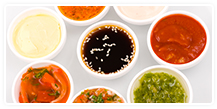 Capers, shallots, onions, orange blossom water, Tabasco, mustard, vinegars, ketchup, pickles, pickled onions, stock, horseradish, soyonnaise, wasabi, tomato sauce, lemon juice, soy sauce...
Spices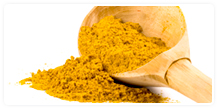 Cumin, turmeric, cinnamon, black/green/white/pink pepper, curry, ginger, nutmeg, paprika, chillies, saffron, vanilla, star anise, cardamom, tonka beans, mace, grains of paradise, celery salt, garlic, poppy seeds, ras el hanout...