Buckwheat Waffles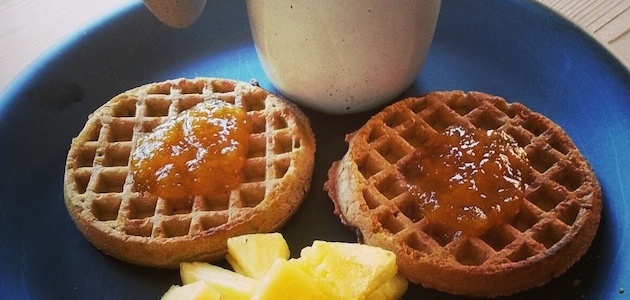 Preparation/Cooking time: 15 minutes
For a family brunch or even a gourmet afternoon tea, treat yourself to these deliciously light and gluten-free buckwheat waffles!
Ingredients
For 14 waffles:
- 1 ⅔ cups buckwheat flour
- 1 ¼ cups brown rice flour
- 2 eggs
- 1 ¼ cups almond milk
- 1 tbsp olive oil
- ½ tsp salt
Steps
1. Combine all the dry ingredients together.
2. Then mix in the eggs, almond milk and olive oil.
3. Let the batter sit for at least 30 minutes.
4. Grease the waffle maker and turn on heat. When warm, drop a ladle of dough into each section.
5. Cook according to the waffle maker (or until steam stops coming out), and repeat for the rest of the batter.